DOES YOUR BUSINESS NEED FAST ACCESS TO EXTRA FUNDING?
Get Anywhere Between $5,000 to $500,000 Paid Directly Into Your Account Within 24-48 hours.
Claim Your Free 15-Minute 'Business Loan Assessment'

And Get Access To Up To $500,000
Get Fast, Easy Business Finance With Minimal Documentation
Does your business need a cash flow boost? Or do you need extra funding for an urgent problem or opportunity – and can't wait around for 4-6 weeks while the bank goes through your life with a fine-tooth comb? Then this could be the most important thing you read all year.
At Peak Capital, we help Australian business owners like you get quick and easy access to finance. After a simple assessment, you can have up to $500,000 transferred to your account with minimal documentation required. Plus, you won't ever have to step foot in a bank!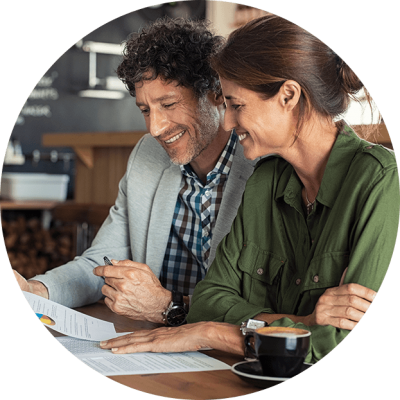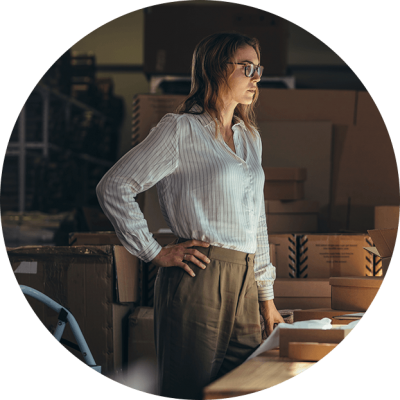 Why Jump Through Hoops For Weeks And Risk Being Denied By A Big Bank?
Business problems often can't wait. You might have a surprise bill from a supplier, need extra funding to buy stock or have a growth opportunity that your cash flow won't allow for. You need the money now. Not in weeks when the problem has turned into a disaster.
You could wait the whole 6 weeks while the bank drags up your past, only to be denied. Why put yourself through this when you can get easy access to funding in just 24-48hrs?
Finally, A Finance Broker Who Acts In Your Best Interest
Peak Capital are finance brokers who are there to help YOU. We search our large panel of alternative lenders and negotiate to get you the best terms available for your situation.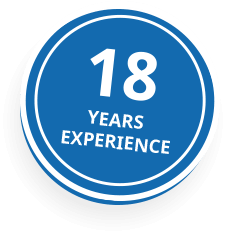 Here Are 4 Good Reasons You Should Choose Peak Capital Over A Big Bank
Access To Up To $500,000 Without Risking Assets As Security

You can get fast funding to cover all your business needs without using your house and other assets as collateral as you would with a normal bank loan.

Loan Approved And Funding In Your Bank Account In Just 24-48hrs

After a quick and painless assessment, you can have the funds transferred straight into your business account within 24-48hrs so you can get fast financial relief.

Get Approved With Minimal Documentation And Credit History

Don't wait 4-6 weeks while a bank digs up your past – you can get easy access to finance with minimal documentation, even with an average credit rating.

Objectively Compare 15 Lenders To Find You The Right Loan

We search our panel of lenders to find you the right loan on your behalf to get you the best terms available to you.
See How Lee Was Able To Get Quick Access To Finance For Extra Growth In Their Business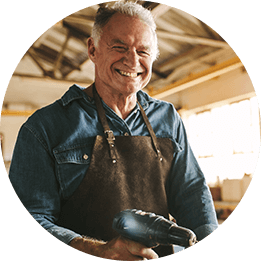 Bespoke Furniture Manufacturer in Sydney
"Lee has been operating a furniture manufacturing business in Bankstown for less than two years. No bank would help him as the trading time of his business did not meet their draconian policies. With increasing customer demand, Lee needed a bigger factory to rent, so he came to Peak Capital for a solution.
After going through the business assessment, Peak Capital was able to recommend two lenders that understood his business and was funded $40,000 with no security taken. Lee was able to relocate and meet the increased demand."
Why Choose Peak Capital Over The Banks?
Peak Capital
The Big Banks
Quick 15-Minute Assessment
Save Time, Money And Stress
Think you can get a better outcome by going straight to the bank? Don't be so sure. Over the past 18 years we've built relationships with a wide range of specialist lenders. We make them all compete to get your business and make their best offer.
We also negotiate with them and handle all communications on your behalf to give you quick financial relief which saves you time, money and stress. Why would you get funding any other way?
Get Anywhere Between $5,000 to $500,000 Paid Directly Into Your Account Within 24-48 hours.
You'll Have Access To Different Lenders So You Can Get The Best Deal
You don't need to queue in the bank to apply for a loan. Peak Capital has access to many lenders which have changed the way how people borrow.









Get A Business Loan In 48 Hours Or We'll Pay You $500 – Guaranteed*!
There's no one better at getting finance for businesses than through Peak Capital. Our promise to you is that when you apply for finance with us with our superior lenders we'll get you the cash injection you need in just 48 hours. In the extremely unlikely event we can't get you this, we'll personally pay you $500 - no questions asked.
*T&C's Apply
Reserve Your
15-Minute 'Business Loan Assessment'
Here's what you'll get in your Business Loan Assessment:
We'll discuss your situation and business goals and determine exactly how much you're eligible to borrow and how you can get it as quickly and hassle-free as possible.
The fast and simple way to get funds into your business with minimal documentation (even if you have short term cash flow issues).
Thinking about taking your business to the next level? We'll show you how to get a cash flow injection in just 24-48 hours so you can finally drive growth in your business and earn more profit.

Enter your details by clicking on button below and our friendly team will be in touch to organise your no-obligation assessment.
Peak Capital has initiated and formulated three decisive steps to help companies to get their business loans within 24-48 hours. This system is one of the fastest and most reliable financial solutions in Australia.
The bank requires extensive information and applies a thorough and detailed analysis of the application before determining the suitability. Peak Capital simplifies this process by developing a 15 minutes assessment protocol. This is developed after extensive research about lender expectations and the client's requirements. The results of this study help us to determine whether the business eligibility for the loan.
Peak Capital's unique online portal will identify your ideal lending partner. Various factors are taken into consideration for this process. Peak Capital has partnered with reliable lending partners across Australia. We have in-depth knowledge about their business loans, along with all other essential information. We match our lenders list based on the client's profile.
Processing of Loan Application
Peak Capital works in harmony with the small business owners to help them fulfil their needs. We assist them in all avenues right from the submission of the proposal to the settlement of the loan. We have a proven history of accomplishment of helping our customers to get their loans within 24-48 hours. We provide regular updates about the status of the application.